8 SIGNS IT'S TIME TO STOP BELIEVING HE LOVES YOU…EVEN WHEN HE SAYS HE DOES
There's a huge difference between a man that's totally into you and one that's not that into you. And if you ask me, I think you deserve to be with someone who really loves you.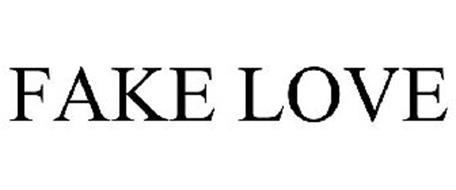 Ladies, it's time you stop listening to what he says and starts listening to what he does.
These are some signs of a man who doesn't love you even when he says he does:
1. HE DOESN'T KEEP IN TOUCH
Trust me, a man who genuinely cares about you would want to keep in touch with you regularly. When he's crazy about you and can't do without you, it's only logical that he calls regularly to know how you are faring and simply to hear you talk, because it means a lot to him.
2. HE OPENLY FLIRTS WITH OTHER WOMEN
This is a no-brainer; a man can't be into you and try to flirt with other women without minding your presence. This shows a lack of respect towards you and he knows that deep down, he's not really into you.
3. HE GIVES A LOT OF EXCUSES
He has an excuse for everything; an excuse for not calling, an excuse for not always being there, an excuse for not visiting and an excuse for everything bad he does. A man who isn't really into you would always have an excuse for everything rather than manning up.
4. HE DOESN'T TRY TO KNOW MUCH ABOUT YOU
When a man is into you, your world would definitely fascinate him and he would want to know more and more about you. However, the same cannot be said about a man who isn't into you; such a man doesn't really care, so knowing much about you won't really mean a lot to him.
5. YOU AREN'T SURE OF HIS FEELINGS
When a man isn't into you, you aren't sure of his feelings for you and the major reason you aren't sure is because he doesn't even show you that he cares — he probably tells you, but he doesn't show you.
6. HE DOESN'T WANT TO SPEND QUALITY TIME WITH YOU
I haven't seen someone who values something and wouldn't want to spend a lot of time with it. Imagine a man who loves his Play Station, he spends a lot of time on it, likewise a man who loves sports, movies and so many other things. It's the same with his woman too; if he's into you, he would try to spend quality time with you and if he isn't into you, he would deem his time as more valuable than you.
7. HE'S HARDLY HONEST WITH YOU
A man who isn't into you would be dishonest about many things, starting from his feelings. When he lies about little things and isn't honest with his whereabouts and other things that matters then such a man isn't that into you and you should stop believing him.
8. HE'S EASILY IRRITATED WHEN WITH YOU
If he easily puts up an irritated attitude when with you then that man isn't really into you even though he says so. When a man can't really stand the presence of a woman he claims to love then he's only there for what he can gain.
When a man shows these traits, make no mistake ladies, he doesn't love you. Remember, it's not just about what he says but what he does.